Food Safety and Quality Control Laboratory
Description
Food Safety and Quality Control Laboratory was established in 2001.
Main research focuses on several aspects including: 1) Rapid detection technologies of hazard materials in products: using UV illumination, Immunological technology, PCR and bioluminescent for parasites detection in food safety;2) Quality control by modern biologyproject: establishment the rapid method of detecting heavy metals based on luminescence inhibition;3) Food safety risk analysis; 4) Establishment of standards and participate in Codex Alimentarius Commission (CAC) ;5) Quality management.
More than 30 research projects have been carried out in the last decade, funded mainly by the Natural Science Foundation of China, Chinese National Programs for High Technology Research and Development and/or by The Science and Technology Development of China, and so on.
Location and contact
The laboratory is located in room 224-242 of the 62 Building. Contact us by phone at +86 532 82032389.
Faculty in this lab
Dr Hong Lin, Professor, PhD supervisor
Research interest: Dr. Lin, Hong developed the Seafood Safety Laboratory in 2001. His research have been focusing on several aspects including: (1) Determination of hazardous material in seafood; (2) Food safety risk analysis and safety standard; (3) Quality management and control of product. Dr. Lin also teaches two graduate course; Seafood safety Research & Food safety.
Email: linhong@ouc.edu.cn
Dr Li-Min Cao, Professor
Research interest: DAAD Sandwich Scholarship holder at RegensburgUniversity during 2005-2006, the project leader for two National Natural Science Funding of China and other three projects in the past five years. Main interests include: (1) New receptor-based analytical techniques for food contaminants; (2) Development and application of SPR biosensors; (3) Bio-materials for food safety control.
Email: caolimin@ouc.edu.cn
Dr Jing-Xue Wang, Associate Professor
Research interest: Her researches have been focusing on several aspects including: (1) Rapid Detection of food pathogen; (2) Application of luminescent bacteria in food risk detection. (3) Application of bacteriophage in food safety control. She also teaches two course; biosafety & Mordern food detection and standardization.
Email: snow@ouc.edu.cn
Dr Zhen-xing Li, Associate Professor
Research interests include mechanism of food immutolerance for specific allergenic foods; examination of the digestive stability of major food allergens and monitoring the in vivo distribution of digestion resistant allergens in the human body; and the development of immunochemical methods for detection of allergenic food proteins.
Email: lizhenxing@ouc.edu.cn
Dr Jian-xin Sui, Assistant Professor
Research interests:Dr. Sui focused on the research about rapid detection and control of harmful factors in food by immune technique.
Email: suijianxin@ouc.edu.cn
Dr Na-Sha Mi, Assistant Professor
Ms. Mi received her MS in quality management of food at Wageningen Universtiy in ?xml:namespace>Netherlands. Since 2008, she is working in Food Safety and Quality Control Laboratory, mainly focuses on the research about food safety and risk analysis.
Email: minasha@ouc.edu.cn
Lab publications
Published works include over 200 articles/books, 35 patents and standards so far (up to 2013).
Achievements:
1. Hong Lin, et al., GB/T 23498-2009;
2. LN Zheng, et al., Food Chem Toxicol., 2011 49: 2954- 2960;
3. LM Cao, et al., Anal Chem., 2009, 81 (9), 3246-3251;
4. LM Cao, et al., Analytica Chimica Acta, 2007, 589(1): 1-5;
5. ZX Li, et al., J Food Eng., 2007.3,79, 945–949;
6. JX Wang, et al., High Tech Lett., 2008, 18(7):754-760;
7. JX Sui, et al., J Sci Food Agri., 2011, 91: 1946-1950, etc.
Books:
"Seafood safety ", Beijing, China Light Industry Press (2010);
"A Pictorial Series of Seafood in International Trade ", ChinaOcean university Press (2008);
"Aquatic Nutrition and Safety", Beijing, Chemical Industry Press (2007);
"Effective use of aquatic resources", Beijing, China Chemical Industry Press (2007);
Lab photos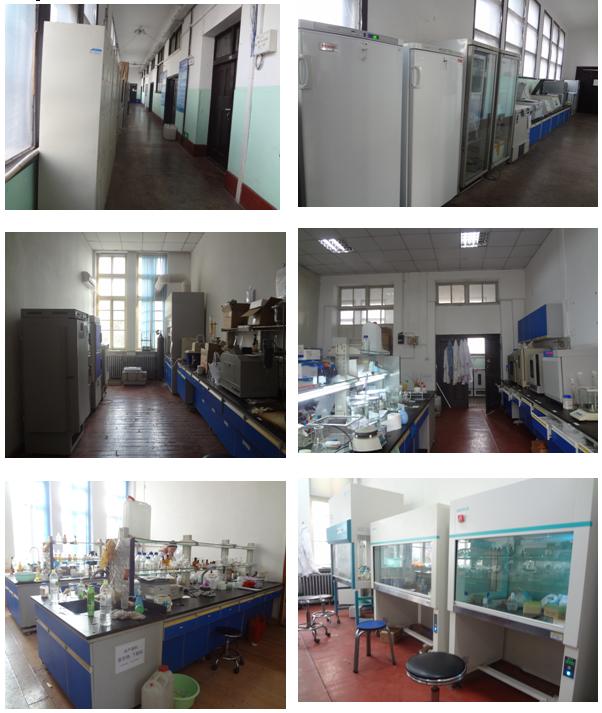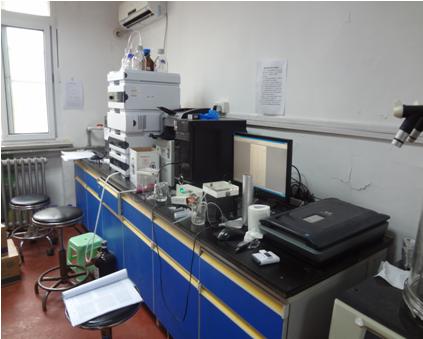 Current and past lab students, postdocs
Over 100 past lab students and about 40 current lab students