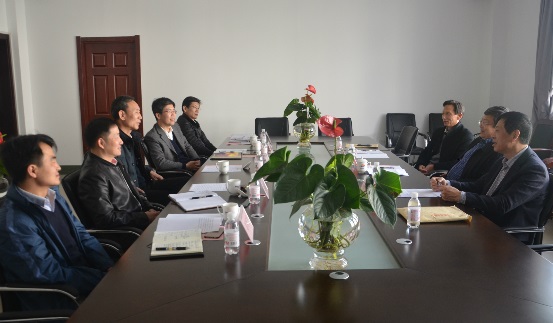 On the afternoon of March 23, JU Chuanjin, Secretary of OUC met guests from Weihai Ocean vocational college, including Dean ZHANG Zongjun, Deputy Secretary WANG Bingwei and Deputy Dean CONG Jianguo, at the meeting room A319 of Engineering College to discuss issues concerning cooperation and exchanges.
At the meeting, Dean ZHANG introduced the history and situation on teachers and students, professions of Weihai Ocean Vocational College. He also hoped more help and support from Ocean University of China in development of discipline and profession, lab construction, education and social service.
Secretary JU Chanjin welcomed guests from Weihai. He introduced the situation and future of OUC, and pointed out that OUC had the responsibilities to provide supports for our partner schools in related aspects and the cooperation between two universities is also an essential component in the strategic cooperation agreement with the Weihai government signed in December 17, 2014.
Leaders of Engineering College of OUC, Secretary Fan Qiwei, Dean Shi Hongda, Deputy dean XIE Zexiao, and deputy head of Ocean Engineering Department Liang Bingchen also attended the meeting.