Established in 1924, the Private Qingdao University (now known as Ocean University of China) was the very first modern institution of higher education established by the Chinese in Shandong Province. Forty engineering and business students enrolled in the university's inaugural year, and undertook their education on the site of the former German Bismarck Barracks, on what is now the university's picturesque Yushan campus. The university adhered then, as it does now, to the aim of imparting expert knowledge and cultivating talented professionals to meet the needs of the country.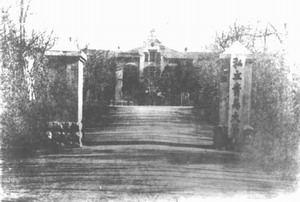 the Private Qingdao University
In 1930, National Qingdao University was established on the original site of the Private Qingdao University with Mr. Yang Zhensheng as its first president. Following the principles of academic freedom and inclusiveness, he advocated that students should gain a balanced education in both the liberal arts and science, values that were strictly upheld during his tenure. At his suggestion, marine-related disciplines such as coastal biology, oceanography and meteorology were set up, and renowned scholars and academic professionals were invited to teach at the university.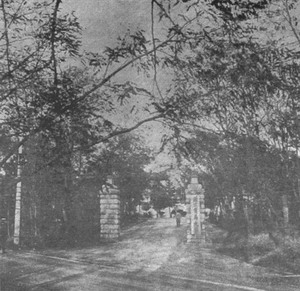 National Qingdao University
In 1932, the university was renamed National Shandong University, and its president, Mr. Zhao Taimou, guided it into its first golden age by continuing the recruitment of famous scholars and through improving the institution's infrastructure and departmental facilities. After a nine year hiatus caused by war, National Shandong University resumed its education in Qingdao in 1946 and Mr. Zhao Taimou was once more appointed as its president. As part of the university's re-establishment, China's first Department of Aquaculture and the first Marine Research Institute were set up, securing the university's place as a leader in fishery and marine development.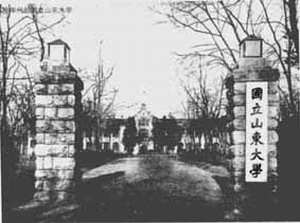 National Shandong University
In 1951, Shandong University was established by merging National Shandong University and East China University, with Prof. Hua Gang as its president. The goal of this new institution was to strike a balance between arts and sciences whilst maintaining its focus on biological and marine-related fields, an ambition that ushered the university into its second golden age.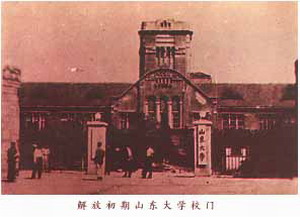 Shandong University
In 1958, the main campus of Shandong University was moved to the province's capital, Jinan, and in March 1959, with the Ministry of Education's (MoE) approval, Shandong College of Oceanography was established, comprising the remaining departments and institutions in Qingdao. After 30 years of being a part of Shandong University, Shandong College of Oceanography was now an independent institution. It was name one of China's 23 key universities under the direct administration of the MoE in March 1960, and it became one of the 13 national key comprehensive universities in the October of that year.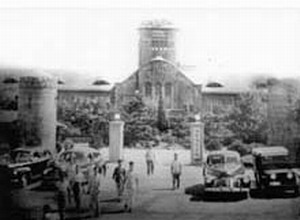 Shandong College of Oceanography
In January 1988, the university was renamed Ocean University of Qingdao and honored with an inscription by Mr. Deng Xiaoping, China's former Paramount Leader. In 1996, the university was approved as one of the first national key universities in "Project 211" (a list of China's top 100 universities). This success was followed, in February 2001, by the university being approved as one of the "Project 985" universities (China' s top 40 universities), an achievement that was jointly-supported by the MoE, the Shandong Provincial Government, the State Oceanic Administration, and Qingdao's Municipal Government.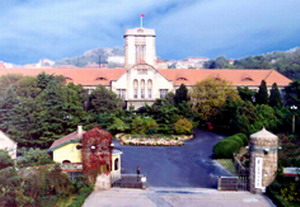 Ocean University of Qingdao
In October, 2002, the present name, Ocean University of China, was ratified by the MoE. Since then, OUC has embarked on its continuing journey to shape itself into a high-level, well-rounded university with distinctive strengths in fisheries and marine sciences. In recognition of this it was included on the list of the country's plan to build "Double First-Rate" universities in 2017, having been evaluated by an independent committee of experts. OUC now benefits from significant national and regional investment and funding to support its ambitions of becoming a world class university by 2050.
Ocean University of China