On October 27, Prof. Philippe Dépincé, Director of Polytech Nantes, along with Prof. Wang Yide, Director for Cooperation with China,visited Ocean University of China. They were received by Prof. Tian Hui, Chairman of the University Council, and the two sides had in-depth discussions about further promoting cooperation in engineering education.
Prof. Tian extended a warm welcome to the delegation, highlighting the fruitful results achieved in joint education and academic exchanges in information science and engineering since the establishment of the Sino-French Engineering Education Research Center and the Outstanding Engineer Joint Education Program in 2013. OUC highly values its collaboration with Polytech Nantes and seeks to further strengthen the partnership by launching double master's programs in areas such as computer science and technology, and information and communication engineering.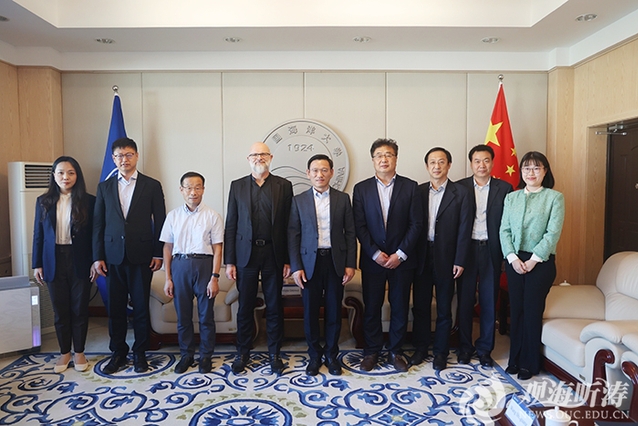 Prof. Dépincé acknowledged the achievements that the two sides have made together in talent cultivation, scientific research, and technological innovation over the past two decades. He looks forward to strengthening cooperation with OUC through joint graduate education, to integrate educational resources, and jointly cultivate outstanding engineering talent.