From October 16 to 17, Prof. Yu Zhigang, President of OUC, visited the University of Mauritius with representatives from OUC. Prof. Sanjiv Sobhee, President of the University of Mauritius, met with the delegation, and the two sides had in-depth discussions about advancing substantive cooperation.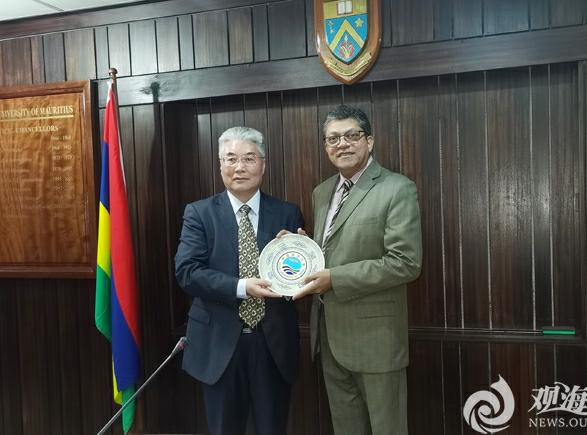 Prof. Sanjiv Sobhee introduced the university's development history over the past 60 years and its current status. He pointed out that the University of Mauritius is strong in such research fields as marine science and aquaculture. OUC also enjoys significant advantages in these field. The prospects of cooperation between the two universities are highly promising. The two sides could also work together in research areas such as information science and technology, business, and social sciences.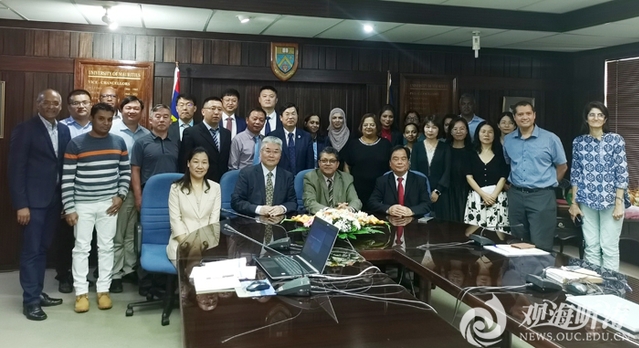 Prof. Yu Zhigang pointed out that China and Mauritius have a long-standing friendship. As both countries have vast maritime territories, strengthening educational and research cooperation in the marine-related fields is of great significance to both sides. Since the signing of MoU in 2019, the two sides have been exploring ways of cooperation in student and faculty exchange and marine spatial planning.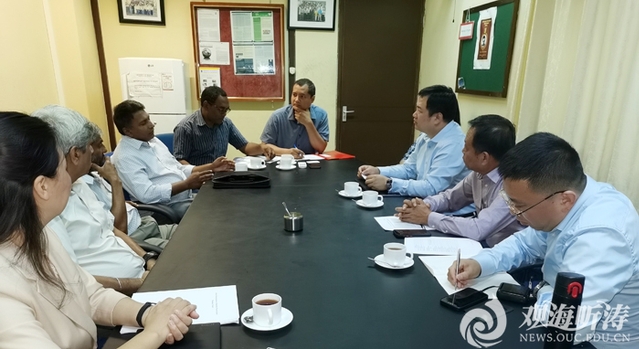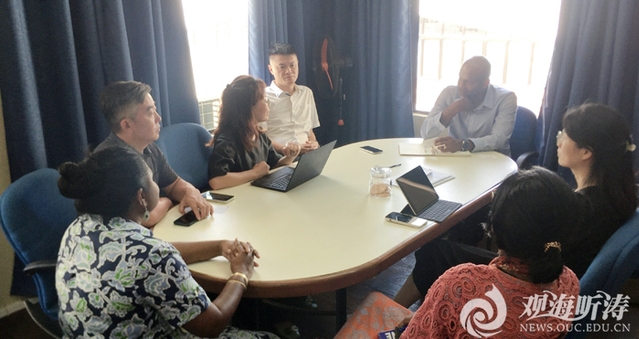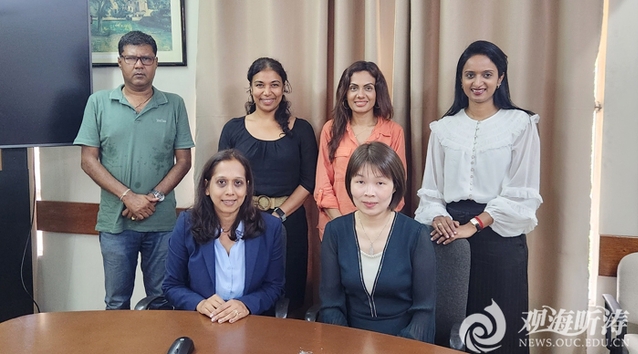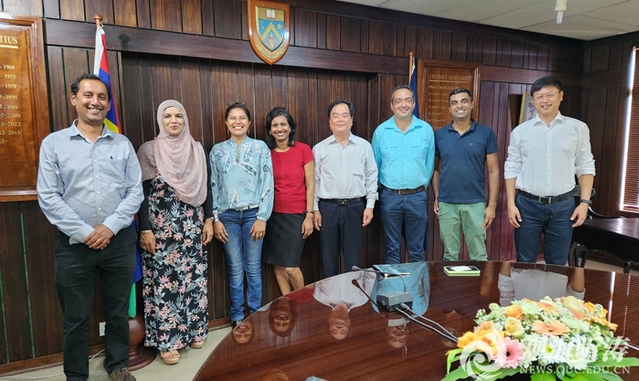 The delegation held discussions with the University of Mauritius' Faculty of Science, Faculty of Information and Communication Technology, Faculty of Social Sciences and Humanities, and Faculty of Law and Management, to explore possibilities of cooperation in as marine surveying, marine spatial planning, marine biopharmacy, marine ecological restoration, marine renewable energy, marine artificial intelligence, and tourism resource development.
On October 17, the delegation visited the Embassy of the People's Republic of China in Mauritius and held a meeting with Minister Counselor Ding Peiyi.