On September 3, Joseph Andall, Minister for Foreign Affairs, Trade and Export Development of Grenada, led a delegation to Ocean University of China. Mr. Xu Kun, Counsellor of the Latin America Department of the Ministry of Foreign Affairs, Mrs. Lin Bin, Deputy Secretary-General of CPC Qingdao Municipal Committee, Prof. Yu Zhigang, President of OUC, and Prof. Liu Yong, Vice President of OUC, attended the meeting.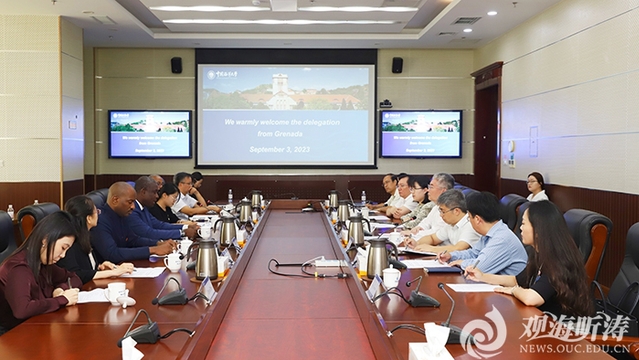 President Yu Zhigang expressed his welcome to the delegation and gave an overview of OUC's strengths and recent development. He said that OUC has always been dedicated to global engagement, actively expanding educational cooperation with island countries. This year marks the 10th anniversary of President Xi Jinping's proposal of the Belt and Road Initiative. China and Grenada signed a memorandum of understanding on jointly building the Belt and Road in 2018, and cooperation between the two countries has yielded fruitful results. He expected that exchanges and cooperation could be carried out between the two sides in personnel training, marine research, and marine resource protection, development and utilization, which will facilitate educational cooperation and promote friendship between China and Grenada.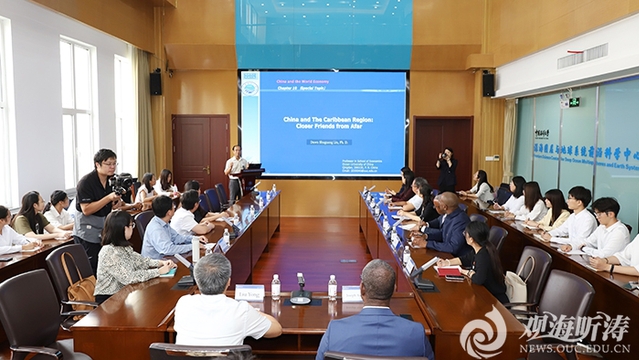 Minister Joseph Andall expressed his thanks for the warm welcome. He said that Grenada has rich marine resources, while China has accumulated rich experience and technology in blue economic development, and OUC has distinctive strengths in high-level marine education and research. He hopes that cooperation could be conducted in the development, utilization and protection of marine energy, aquaculture technology, and coastal port infrastructure construction. By working together in blue economy, the two sides will be able to tap into the potential of the ocean, promote its sustainable development, and set an example for cooperation between China and Caribbean countries.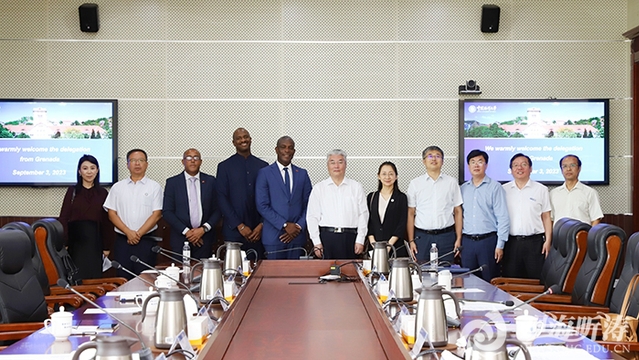 Later, Minister Joseph Andall attended a class with students and listened to an academic report entitled Economic Relations between China and the Caribbean: Distant Relatives and Friends by Prof. Liu Shuguang of the School of Economics.