On August 30, a ceremony was held on Yushan campus to appoint Academician David J. Craik, an outstanding professor at the Institute for Molecular Bioscience at the University of Queensland, and a fellow of the Royal Society and the Australian Academy of Sciences, as an honorary professor of OUC.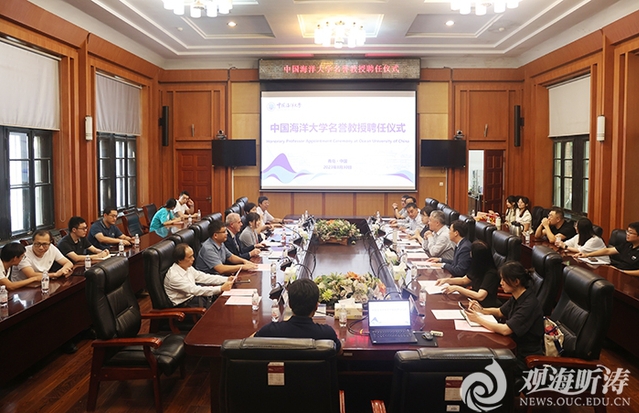 In his welcome speech, President Yu Zhigang expressed his thanks to Prof. Craik for accepting the invitation. He commended the remarkable achievements made by Prof. Craik in peptide research. He hopes that Prof. Craik would further deepen cooperation and exchanges with OUC's School of Medicine and Pharmacy in aspects such as research and talent cultivation.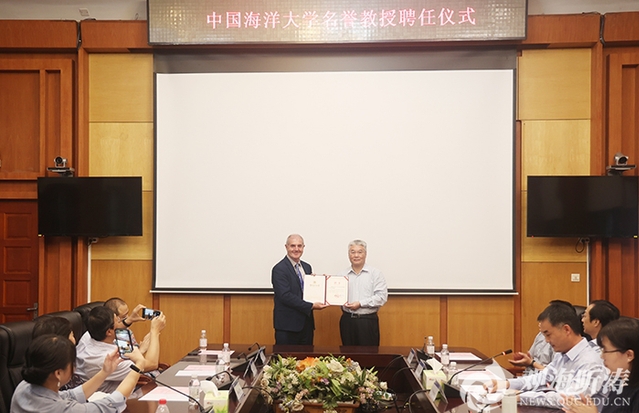 Prof. Craik gave an overview of his with OUC. He said that he was very much impressed by the passion for research shown by the teachers and students of OUC. He hopes to carry out comprehensive and in-depth cooperation and exchanges with OUC in marine peptide-based drugs, and welcomes more students from OUC to study and research in Australia.