On July 1, Prof. Kouadio Affian, Chairman of the Intergovernmental Oceanographic Commission Sub Commission for Africa and the Adjacent Island States (IOCAfrica), and Prof. Patrick Sorgeloos, Chairman of International Cooperation of the European Aquaculture Technology Innovation Platform (EATIP), visited OUC. Vice President Liu Yong met with the guests.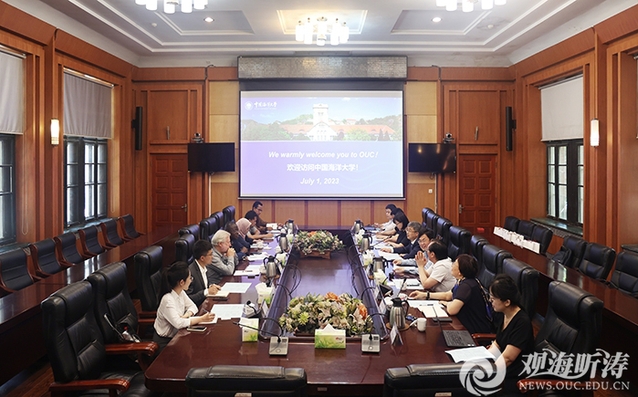 Vice President Liu Yong extended a warm welcome to the guests and introduced OUC's academic strengths and global engagement, highlighting the university's achievements in marine and aquacultural disciplines. The initiatives proposed by President Xi Jinping to build a maritime community with a shared future and the IOC's vision of a healthy ocean are both aimed at safeguarding the well-being of humanity and require joint efforts from all parties. The university attaches great importance to cooperation with partner institutions and international organizations in marine-related fields. Based on its academic advantages, OUC strengthens its talent cultivation, scientific research, social services, and global engagement in areas such as marine biodiversity conservation, aquaculture and fisheries science, blue granary, and marine clean energy, and contributes to the sustainable development of the ocean.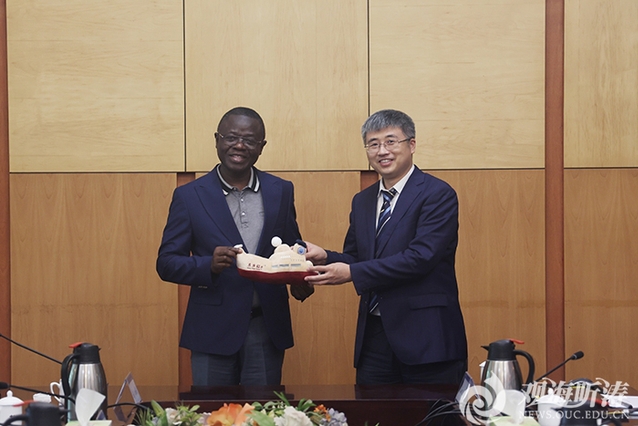 Prof. Affian introduced his teaching experience at the University of Felix Houphouet-Boigny in Côte d'Ivoire and his work at IOCAfrica. He said that the University of Felix Houphouet-Boigny has many similarities with OUC in marine research and expressed his hope of building a partnership between the two universities. He stated that the purpose of his visit was to establish contacts with high-level marine science and education institutions in China and hoped that scientists from both sides could find common interests for collaborative research and expand cooperation in marine-related fields.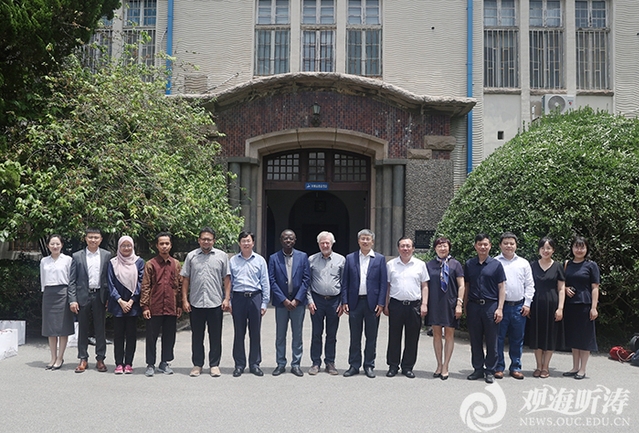 Prof. Sorgeloos reviewed his personal history of working with OUC since 1985. He shared the latest developments in Europe in aquaculture education and research and spoke highly of OUC's achievements. He congratulated the university on its international reputation in training top-notch marine talent and conducting scientific research in marine-related areas. He expressed the hope that China, Europe, ASEAN, and other parties could strengthen cooperation in areas such as climate change, deep-sea aquaculture, and marine ecosystems, and jointly contribute wisdom to the sustainable development of the ocean.