According to the latest issue of Essential Science Indicators (ESI) released by Clarivate, Ocean University of China (OUC) ranks top 1% globally in social sciences, general. This is the 12th program of OUC that has entered top 1% according to the ESI. It is also the second academic discipline in which OUC has been ranked top internationally in 2022.
The latest published data show that 193 papers on social sciences by OUC were cited in Web of Science in the past 10 years, with a total of 1,886 citations, 9.77 citations each, and 7 papers have been selected as high-level papers in ESI.
For years, OUC has been stepping up basic and interdisciplinary research while exercising its advantages in ocean-related fields. The latest ranking of OUC in social sciences
reflects the university's significant progress over the years.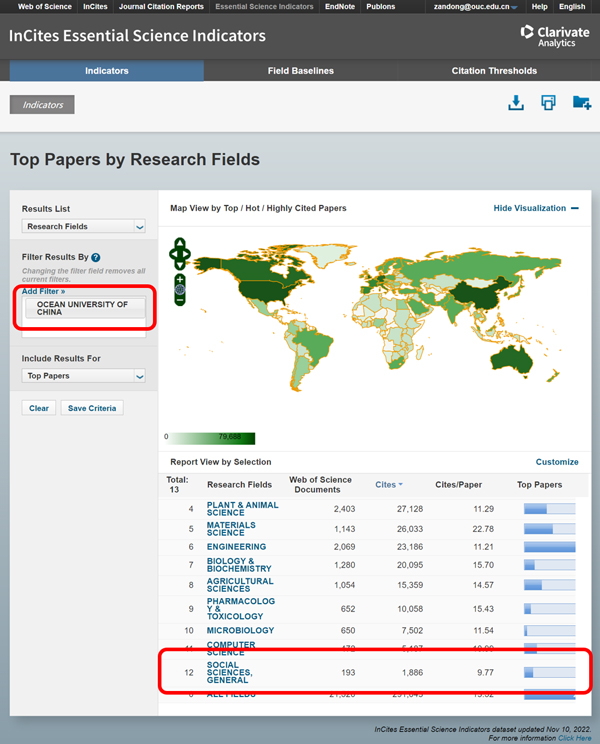 Translated by Piao Simeng
Edited by Xu Derong, Yu Hong