On October 24, Vice President Liu Yong met with Mr. David Teaabo, Ambassador of Kiribati to China at Qingdao Sea View Garden Hotel. Ms. Lin Bin, Vice Secretary-General of CPC Qingdao Municipal Committee and Ms. Chen Xuanyi, Director of the American and Oceanian Affairs Division of Qingdao Municipal Foreign Affairs Office attended the meeting.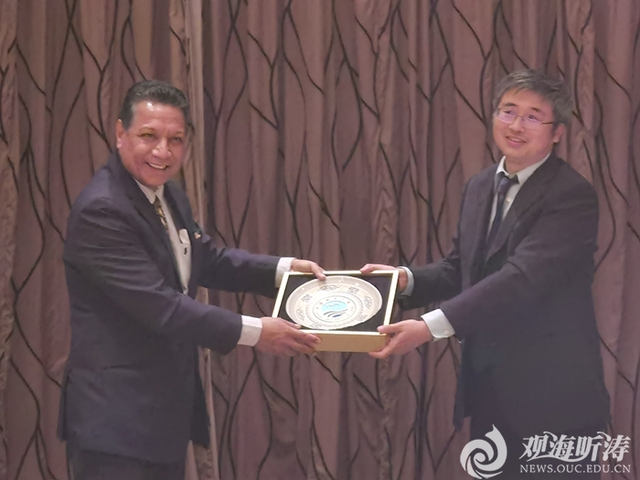 Vice President Liu extended his welcome to the delegation and gave an overview of OUC's exchanges with Kiribati. He pointed out that OUC attaches great importance to the education of Kiribati students and welcomes more Kiribati students to study at OUC. He expressed hopes for more substantive cooperation with Kiribati in areas of common interest and greater contributions to China-Kiribati relations.
Ambassador Teaabo expressed his thanks to OUC for taking good care of the Kiritati students and supporting their development. He communicated with student representatives to learn about their lives at OUC. He expected to strengthen the exchanges and cooperation with OUC in ocean-related fields.
Since 2019, OUC has accepted a total of 30 students from Kiribati, among whom 14 have graduated. It has the largest group of Kiribati students among Chinese universities and made special arrangements to ensure that the students' wellbeing, contributing its effort to strengthening China-Kiribati friendship.