On July 11, Ocean University of China (OUC) and University of East Anglia (UEA) jointly held an online meeting to celebrate the 10th anniversary of the partnership. Over the following days, a number of events were held via video links, including the 7th OUC-UEA Symposium and the Summer Camp for Excellent Students.
Prof. Yu Zhigang, President of OUC, delivered a speech at the meeting. He pointed out that the cooperation, which began with marine and environmental sciences, has produced fruitful outcomes in the past decade. It has been expanded to more areas such as mathematics, computer science, literature and media studies. It is hoped that more joint achievements would be made over the next decade in supporting student development, cultivating innovative talent, promoting frontier research, and addressing global challenges, with the OUC-UEA Joint Centre for Integrative Ocean Science continuing to play its leading role in facilitating bilateral exchanges.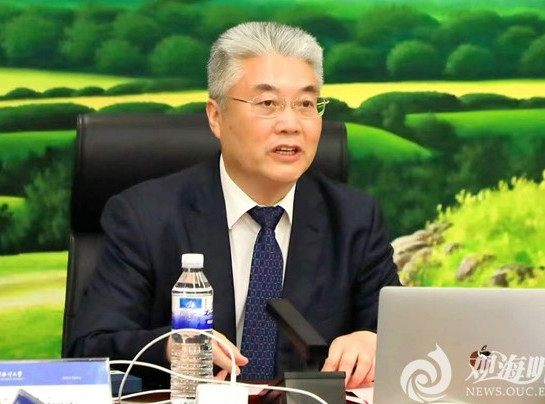 Prof. David Richardson, Vice-Chancellor of UEA, spoke highly of the cooperation, which has seen increasing width and depth over the past ten years, with significant progress in mutual visits of faculty members, joint education of students, and collaborative research. Even under the impact of COVID-19, the two universities still worked closely together to ensure the success of the joint education program, and published papers collaboratively, laying a solid foundation for further cooperation.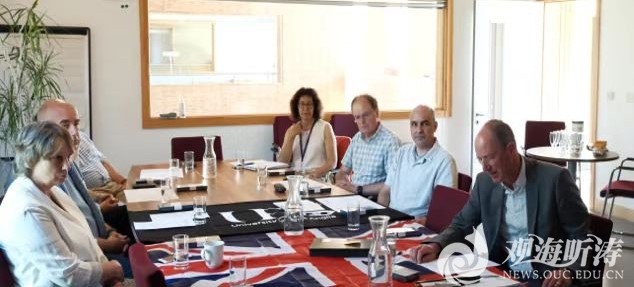 The speeches were followed by a signing ceremony of the renewed strategic agreement for OUC-UEA cooperation in the next decade.
The 7th OUC-UEA Symposium centered around the theme of "Strengthening Comprehensive Marine Science Strategic Alliance in the Post-pandemic Era". Prof. Zhu Yongguan, Academician of the Chinese Academy of Sciences, and Prof. Guan Dabo, Professor of Tsinghua University, were invited to deliver keynote speeches. 26 experts from top universities worldwide made academic reports, and more than 100 scholars attended the meeting.
The OUC-UEA Summer Camp for Excellent Students included such activities as ocean documentary making, cloud visits of UEA campus, academic writing and scientific investigation workshops, and cultural experience classes.

Translated by Piao Simeng
Edited by Xu Derong, Yu Hong