The ocean is of strategic importance to high-quality development. To make China a strong maritime nation, we at OUC see it as our mission to protect, further understand, and make good use of the ocean.
Today, China's national rejuvenation has become unstoppable. National rejuvenation has led to important undertakings in all fields across the country. Competition has become increasingly fierce in marine research and education. As the world today is undergoing profound changes unseen in a century, we face growing uncertainties and destabilizing factors. Issues of maritime dispute and security, marine environment and disasters have become increasingly serious. Against such a backdrop, OUC is undoubtedly faced with risks and challenges on its way to becoming a world-class university.
In the new era, OUC upholds the highest value of serving the country and embarks on a new journey, riding on the tide of the great national rejuvenation and brave winds and storms along the way. Going forward, we will strengthen our capacity of serving modern marine economy, preserving marine environment and engaging in global marine governance. We will promote research in ocean sciences, and champion the philosophy of a maritime community with a shared future. We will also step up our efforts in making OUC a world-class university with unique strengths.
Based in Qingdao, Shandong, we serve as a model of well-integrated development with the local community. Setting our sights on Shandong's needs of becoming a strong, modern province in the new era, and Qingdao's endeavor of becoming a global maritime hub city with clusters of competitive industries, we will do more to cultivate and pool scientific and technological forces and deliver high-quality outcomes. We will continue to strengthen our academic programs, cultivate talent urgently needed by the country, and explore ways of better contributing to regional development.
With the big picture in mind, OUC enhances its capacity to meet the major needs of the country. We work closely with the Pilot National Laboratory for Marine Science and Technology (Qingdao) to enhance China's international competitiveness in ocean technology innovation. Further efforts will be made to promote the research and development of marine observation equipment, the "transparent ocean" three-dimensional real-time observing system, the R&D of small-satellite constellations for ocean and atmospheric exploration and their industrial application, thus enhancing our ability of climate change prediction, environmental protection, resource development, disaster prevention and mitigation, as well as national defense. We will also strive for innovation in the genetic breeding of marine species and deep-sea cultivation to provide an "OUC solution" to sustainable mariculture and development of pelagic fisheries.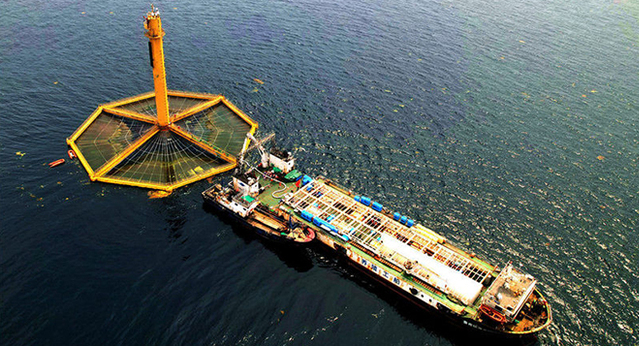 With a global vision, we pursue high-level international exchanges and cooperation, and actively participate in global ocean governance. We will further implement our internationalization strategy, and actively engage in the Belt and Road Initiative, so as to enhance China's reputation and influence in global marine research and education. By deepening cooperation with world-class universities, exploring high-level strategic cooperation platforms, and establishing joint education programs and institutions with global partners, we will significantly improve our international education. We will also seek to play a part in devising international maritime laws, regulations, and industry standards, and in improving maritime public services and maritime management. We will continue to contribute to the marine spatial planning for countries along the "21st Century Maritime Silk Road", offering "OUC's Wisdom" to the building of a maritime community with a shared future.
OUC will continue to dedicate itself to developing a world-class university with Chinese characteristics. We will ramp up efforts in cultivating talent to facilitate China's endeavor to become a strong maritime nation, and contribute to China's growth as a whole and regional socioeconomic development. OUC has ushered in a new chapter of development, braving winds and waves towards a better future.