The ocean is a determining factor for the prosperity of countries. All nations attach great importance to the development of their maritime industries. China is no exception. Its various marine-related undertakings rely on the continuous innovation of science and technology.
Based in the coastal city of Qingdao, Ocean University of China has been dedicated to exploring the ocean for decades, making significant contributions to China's marine-related fields. We aim high, targeting frontier of sciences, nurturing innovative capabilities and serving as a powerhouse of original concepts and theories. We are also down to earth, solving key problems based on the needs of the country's socioeconomic development, and transforming research findings into tangible outcomes. Stepping into a new phase of development, we will remain committed to our ambitious goals and make steady progress. With the mission of facilitating China's endeavor of becoming a strong maritime country in mind, we will continue to contribute to the quality development of the country's marine-related fields and press ahead with our effort of becoming a world-class university with unique strengths.
We fix our sights on scientific and technological frontiers. We must remain self-reliant in this endeavor, since we are aware that core technologies will not be handed over to us. We have developed the Wen's Wind and Wave Spectrum, the ultra-shallow sea storm surge theory and corresponding numerical model, and the tropical multi-scale cross-basin ocean-atmosphere interaction theory in the context of global warming. In physical oceanography, we have caught up with the world's leaders, while in multi-scale ocean dynamic processes and climate, we are taking the lead in the world. We boast a number of original, groundbreaking achievements such as the largest gene pool of marine ciliates and the core technology of molecular breeding. These achievements updated scientific frontiers and improved China's competitiveness in global marine research and education.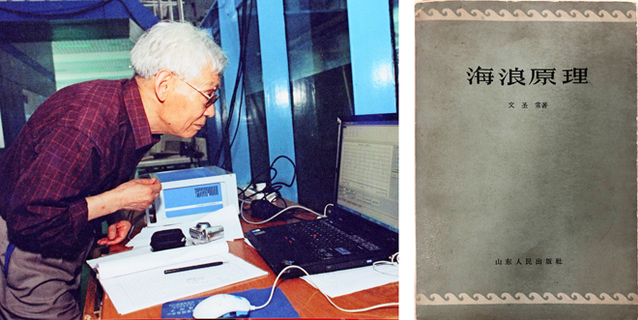 The major needs of the country are close to our hearts. Since its founding, OUC has been mindful of its purpose of serving the country. We impart profound knowledge and cultivate well-learnt talent to meet the needs of our country. We uphold academic values, and explore the ocean for the benefit of the country. Our pursuits have always been in line with those of China, and over the decades, we have developed significant strengths in marine science and technology. We have established the world's largest regional submarine observation network, and developed China's first high-power marine controlled-source electromagnetic exploration system. We have also developed key technologies for the design, construction and safety assurance of new-type structures in the offshore waters.
We also seek to contribute to economic development with advanced marine technologies. Promoting socioeconomic development has always been an important motivation for our scientific and technological innovation. Indeed, over the years, we have promoted the country and the region's development, especially in marine economic fronts. We have initiated the "five waves" in China's maricultural industry, which has become the largest in the world. We advised the government on the construction of Rizhao Port and carried out the blue granary project to develop food from the sea.
We see it as one of our top priorities to contribute to people's wellbeing with advances in science and technology. Over the years, we have been upholding a people-centered approach, tapping into the rich resources of the ocean for ways of improving human health. We have successfully developed PSS, China's first modern marine innovative drug, compiled China's first encyclopedia of marine drugs, and implemented the "blue drug storage" project.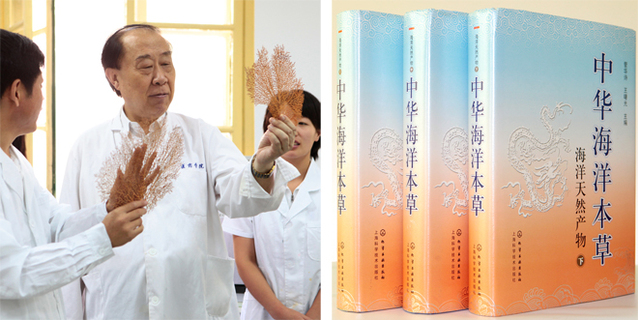 It is our unremitting efforts in technological innovation that enabled us to become part of China's Project 211, Project 985, and plan of building world-class universities.
Standing at a new historical starting point and facing the second Centenary Goal, we must press ahead with our scientific and technological innovation projects, strive for original outcomes, and facilitate blue economic development. With indomitable ambition, what we can achieve is immeasurable.