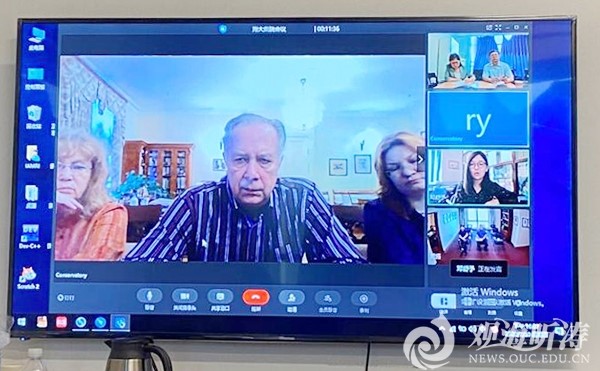 On July 30, 2020, Ocean University of China (OUC) and the Moscow Tchaikovsky Conservatory held a video conference about cooperative education. Prof. Li Weiran, OUC's Vice President, and Prof. Alexander Sokolov, Rector of the Conservatory, attended the meeting.
Vice President Li said that he was very happy to communicate with Rector Sokolov on details of co-building the Qingdao Tchaikovsky Conservatory at OUC. Rector Sokolov said that he attached great importance to the cooperation between two universities. He suggested that the two sides should maintain close online communication to reduce the impact of the pandemic.
The two sides reviewed the agreement of cooperative intention signed during Rector Sokolov's visit to Qingdao in 2019, and discussed the model of cooperation, student education and curriculum. A group of experts was formed to push for the successful joint establishment of the conservatory in Qingdao.