Ocean University of China, Qingdao

Spring breathes through our campus.
The sun casts a pleasantly warm glow.
Cherry trees are in full bloom;
Willows boast new branches.
It is the most beautiful time of year,
yet you are still far away from home.
You eagerly glide through photos of the flowering cherry trees,
and dream of wandering about that familiar path in gentle showers of falling petals.

Dear friends, don't be sad.
Let our camera guide you through a tour.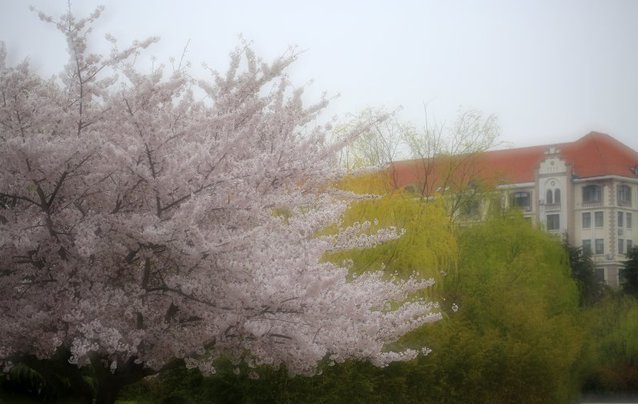 White flowers and pink buds
dance to the rhyme of spring breeze.
Winter is gone and spring is at our doorstep.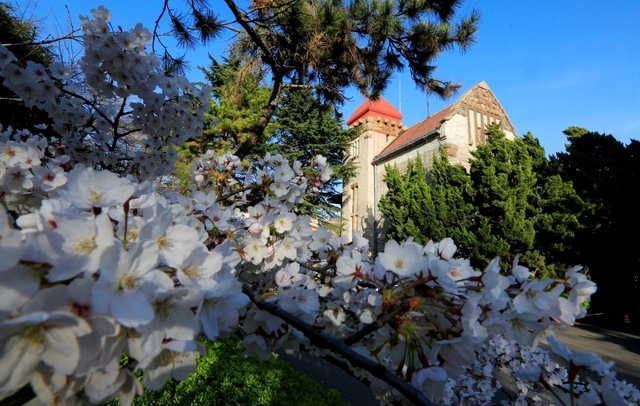 Wind rises.
Flowers fall like snowflakes.
The empty path awaits your lingering footsteps.
This year's flowering season is sure to be missed.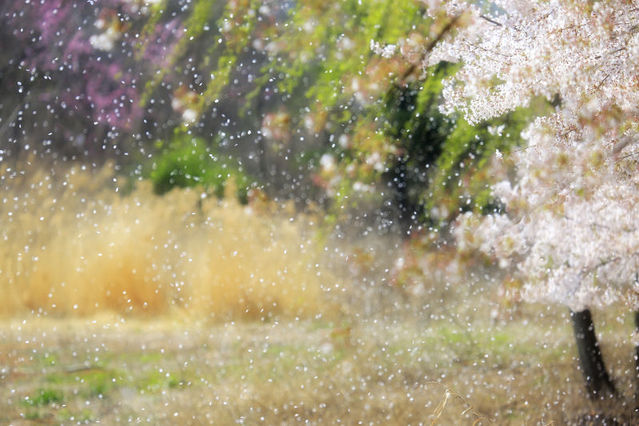 What a pleasure it must be
to sit under the flowering trees
and bask in the soothing sunlight
from sunset to dusk!
All loneliness is forgotten
when spring is by our side.
Spring drizzles breathed life into withered branches
and refreshed the brilliant colors of red-tiled roofs and yellow walls.
Spring is a time for hope and promise.
Next year, we'll gather to celebrate the cherry blossom.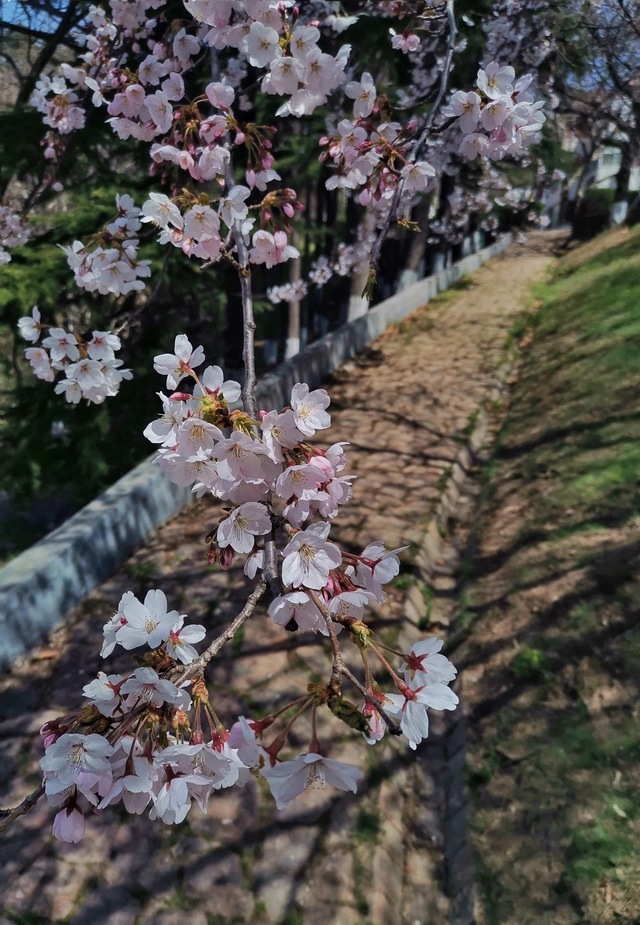 Your time of return is still unknown.
Though miles apart,
we open our doors to the same exuberance of spring.
Video by OUC News Center
Photos by Liu Banghua, Liu Li
Translated by Xu Derong, Yu Hong
from Zhao Yue
Music from online sources