This project belongs to the discipline of marine resources investigation and observation.
We organized a project which enabled the independent development of the platform-based key technologies that allows accurate observation, application and comparison by oceanographic instruments. Meanwhile, norms and standards for offshore experiments by oceanographic instruments have been established for the first time. The project has also led to the first world-class offshore experiments and operations that could support the R & D of oceanographic instruments. This platform has been applied to about 80 percent of all oceanographic instrument-based offshore equipment, which has fundamentally accelerated the standardization and industrialization of independent R & D of advanced oceanographic instruments in China. It has also been applied to the decision-making project assessment stage in more than 40 major marine-related projects of seven coastal provinces. During 2,000 days of testing and observation, new marine phenomena and new characteristics of the changes in physical marine environment have been found using this technology.
The project has been awarded second place in the National Scientific and Technological Progress Awards of 2011.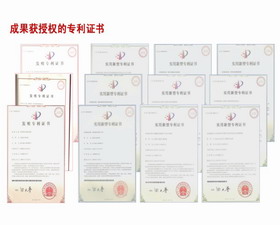 Picture One: Patent letters of authorized achievements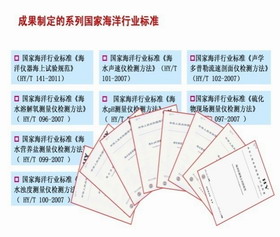 Picture Two: National industry standard for the achievements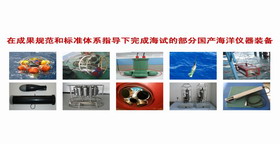 Picture Three: Some of domestic marine instruments and devices having been tested in sea trial under the guidance of achievements' regulation and standard system