Historical Origins
The Department of Education can trace its history to National Qingdao University(the predecessor of Ocean University of China)established in 1930.In 1931,the School of Education was established an Huang Jingsi,a well-known educator,became the dean.In 2003,Ocean University of China re-established education as a discipline.The Department of Education was re-established then and began to recruit undergraduate students in educational technology.Prof.Li Chunrong acts as dean of the Department.In 2013,the Departmen of Education bagan to recruit graduate students in Information Engineering for Education.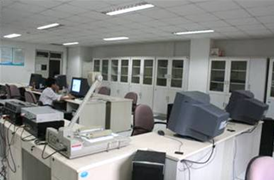 Discipline Structure
Department of Education offers two levels of degrees:Undergraduate and Master.Details are as follows:
Undergraduate Program:Educational Technology

Master Program:Information Technology for Education
Undergraduate Discipline Structure
There is one undergraduate program in the department of education majored in Educational
Technology.After 4 years'study and with more than 160 credits,one can get a Bachelor Degree of Science.
Graduate Discipline Structure
There is one master program in the department of education majored in Information Technology forEducation with three specializations:Systematic Design and Evaluation of Instruction,Digital
Learning Resources Development and Educational Information Management System.